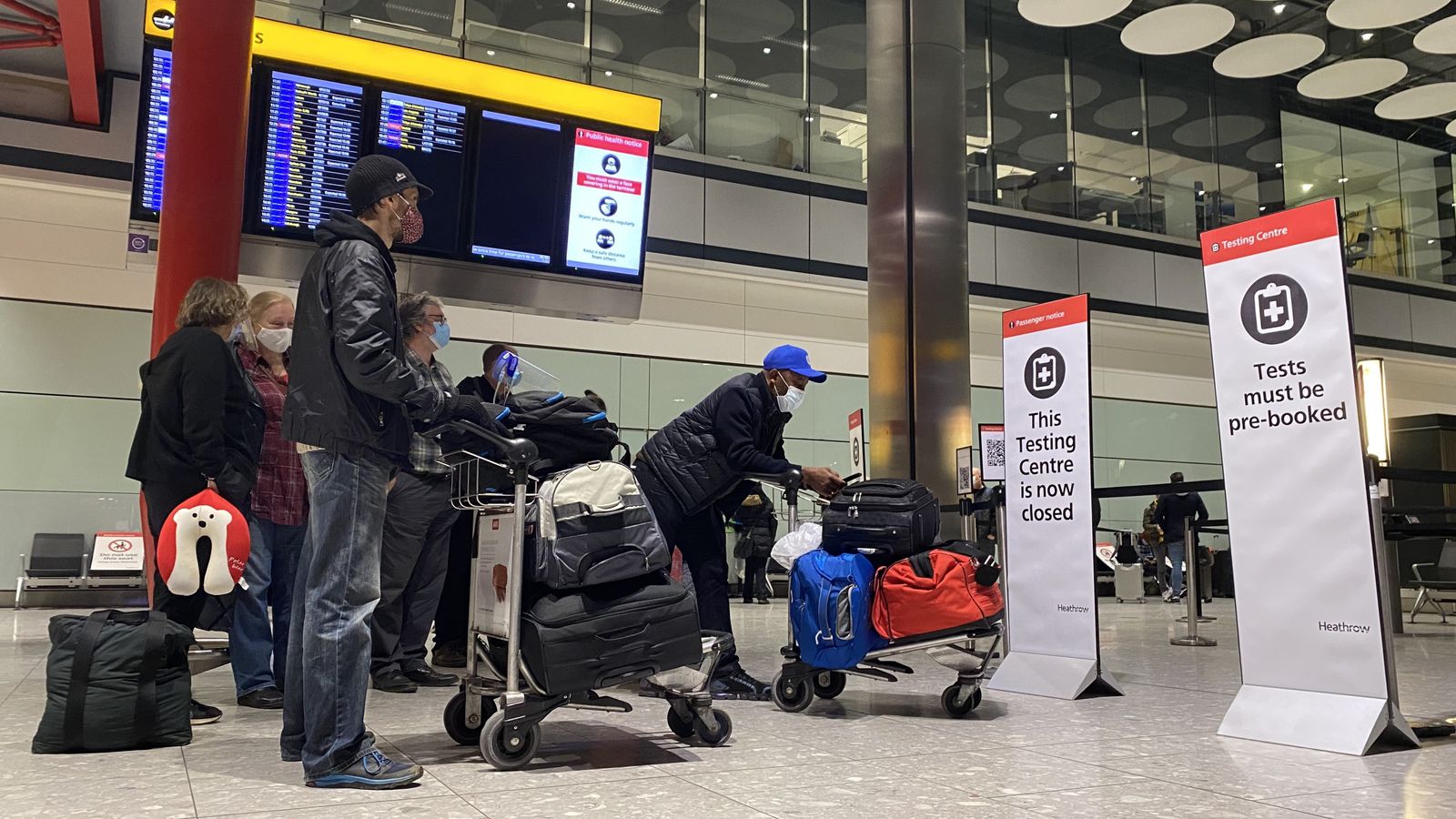 Sajid Javid has told Sky News he wants to remove the PCR test requirement for travellers returning from some foreign countries "as soon as I possibly can".
The health secretary said he was aware of the cost for families holidaying abroad and that the measure should not be in place "for a second longer than is absolutely necessary".
Mr Javid said he had asked officials to remove the rule "at the moment we can".
Meanwhile, the health secretary also told Sky News he did not "like the idea" of vaccine passports and hoped to "avoid" introducing them.
"We have got a huge number of defences; of course we still want to remain very cautious, and there are some things that – when it comes to travel for example – there are some rules that are going to have to remain in place," Mr Javid told Sky News' Trevor Phillips on Sunday.
"But the PCR test that is required upon your return to the UK from certain countries, look, I want to try and get rid of that as soon as I possibly can.
"I am not going to make that decision right now, but I have already asked officials that at the moment we can, let's get rid of these kind of intrusions, the costs that generates for families, particularly families just trying to go out and holiday.
"We shouldn't be keeping anything like that in place for a second longer than is absolutely necessary."
At present, passengers returning from green list countries, or amber list destinations if they are fully vaccinated, must take PCR tests on or before day two after they arrive in England.
Last month, the government announced the cost of NHS coronavirus tests for international travel were being reduced from £88 to £68 each, with the sum for two rests reducing from £170 to £136.
The travel industry, which has been hammered by the pandemic, has long complained that the costs of tests are too high.
In August, Mr Javid announced a "rapid internal review" of prices charged by government-approved companies after claims holidaymakers were being exploited over private testing.
On the use of vaccine passports, Mr Javid said the government would not introduce the measure unless there is "no alternative".
"I think if we went down the road of vaccine passports or vaccine certification as it is sometimes called, that is a big decision for any government to make," the health secretary told Sky's Trevor Phillips on Sunday.
"We have been looking at that, we have been open about that, instinctively I do not like the idea at all of people having to, let's say, present papers to do basic things.
"So if we do that, it has to be something that is looked at very carefully and something that we believe has to be done with no alternative."
The health secretary said "rising" vaccination rates should be taken into account when making "a final decision" on whether vaccine passports should be used, adding: "But I hope we can avoid it."
He continued: "I am not here today to rule that out, we haven't made a final decision as a government.
"We have been looking at it, we have been very open about that, but as I have said, I think that if we did something like that it has to be supported by the evidence and it has to be something that is absolutely, absolutely necessary with no alternative.
"So as I say, I hope we can avoid it."