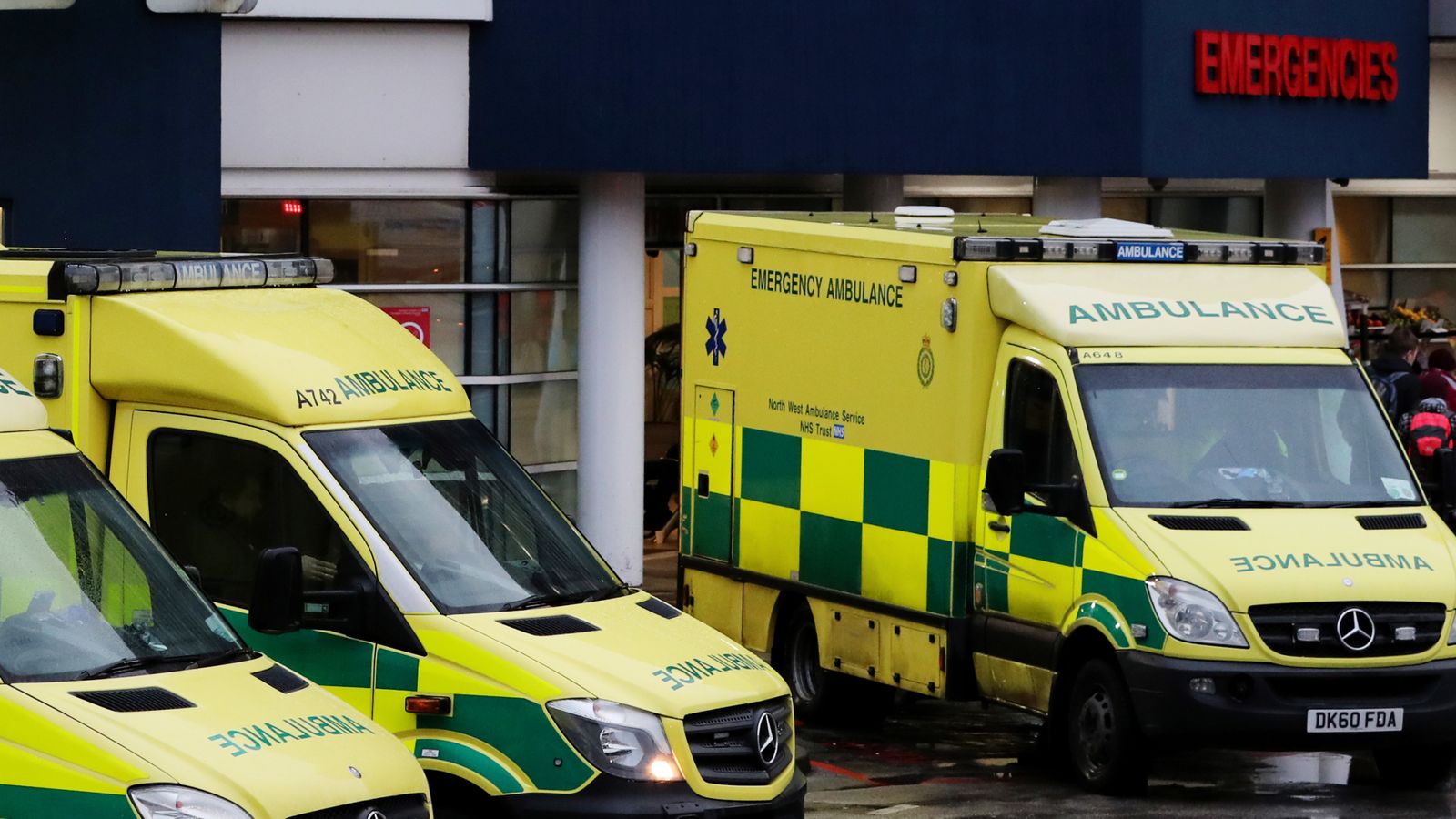 Analysis by Ed Conway, economics & data editor
While the sheer number of daily COVID deaths reported today looks high – indeed, the highest since March, when the UK was still facing its most deadly wave – it's worth being very cautious.
These numbers are heavily distorted by the August bank holiday.
Registrations were low over the weekend and on Monday, so a lot of the increase in today's number almost certainly represents a statistical "catch-up" from the weekend.
Indeed, when you look at the seven-day average of daily death announcements, it is, at 106, slightly lower than it was for most of the past week.
But here too it's worth being cautious, for it does look as if deaths are rising. It's just that the increase is very much more gradual than you'd have thought from looking either at today's figure or at the previous waves of COVID.
But here's what matters. The relationship between cases and deaths is still far, far weaker than it was in the summer.
What does that mean in practice? Last winter, when COVID cases hit the kinds of levels we have today – around 34,000 on average over the past week – the number of deaths was running at 500 (indeed, 14 days later, they were around 700, which, given the lag between cases and deaths is probably a more appropriate number).
Today, deaths are averaging just over 100 over the past week.
What happens next remains unclear. It seems likely, given the experience in Scotland, that the return to school pushes case numbers up further (though it's worth pointing out that for the time being UK cases are actually falling on a weekly basis).
The real question, however, is what happens to hospitalisations and deaths. Those are the numbers to keep an eye on in the coming weeks and months.
But, volatile as the daily numbers might be, the news thus far is tentatively promising.