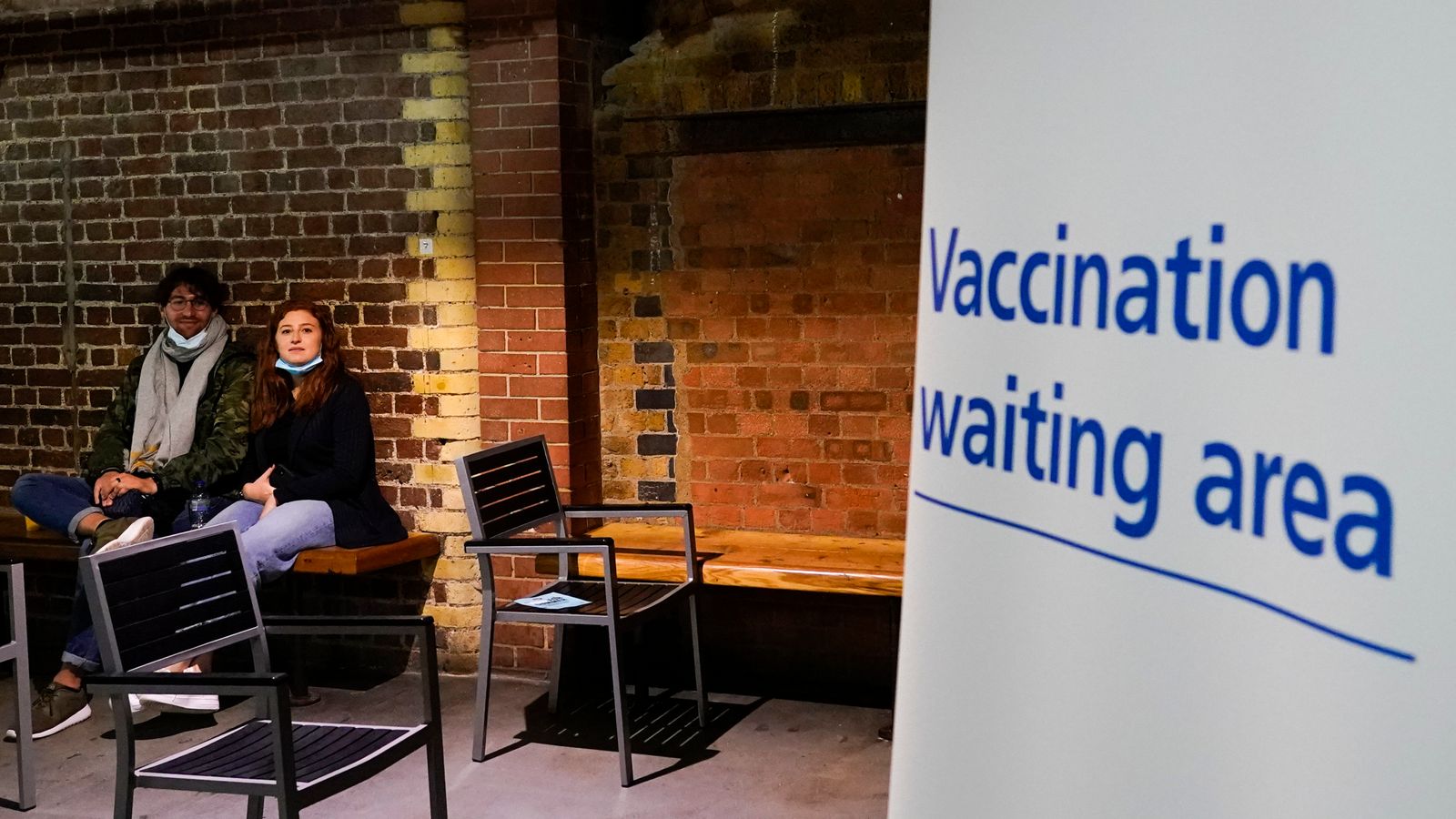 Another 35,623 COVID-19 cases and 180 virus-related deaths have been reported in the UK, with 7,124 people currently in hospital with the disease, according to the latest figures.
New infections are down slightly on Thursday's 36,710, but up on last Friday's 32,651, while the number of deaths compares to 182 and 178 respectively.
Meanwhile, 31,617 people had their first COVID jab yesterday – the highest since 41,054 on 4 September. It means 48,705,771 Britons aged over 16 have now been jabbed (89.6% of that population).
And 44,817 second shots were given out, taking the total number of people double-jabbed to 44,644,887 (82.1%).