The weather remains a little mixed over the next few days, with the brighter skies more likely in the North and West.
Before then, many places will be fine this evening, but southern Britain will be cloudy with rain in part.
Elsewhere, there will be just the odd light shower.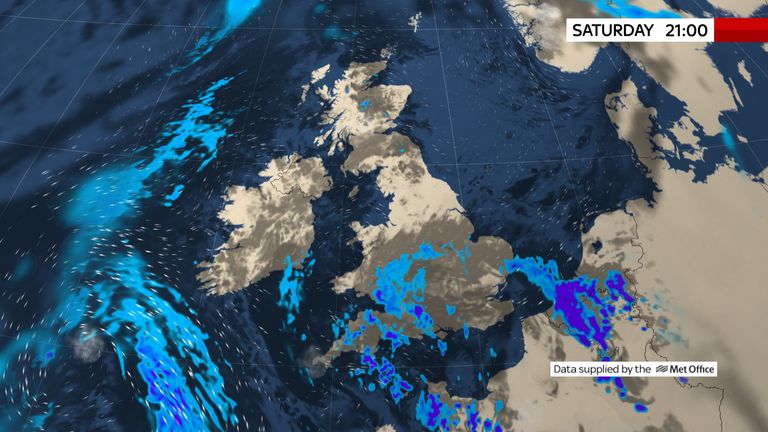 Southern and central Britain will see outbreaks of rain moving north overnight, heavy and possibly thundery in places.
The rain will largely clear later, leaving a few drizzly outbreaks, but it will be cloudy with patchy fog.
Elsewhere, it will be mainly dry, but western Scotland, Northern Ireland, and Ireland can expect a few showers.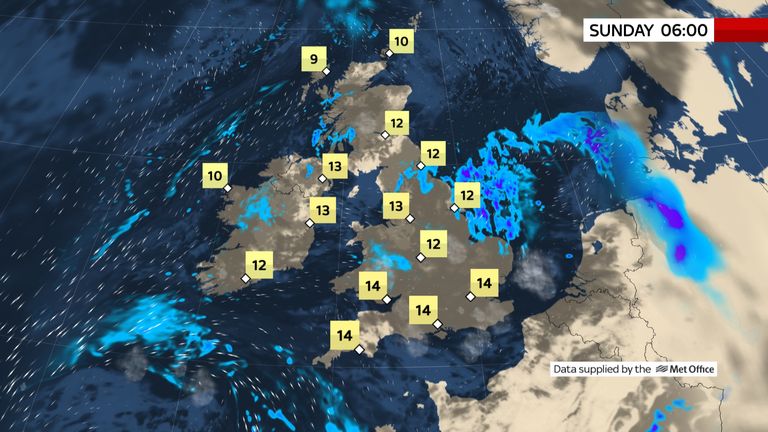 It will be quite mild.
Any lingering thundery rain in the east will clear rapidly on Sunday morning, leaving most places dry and rather cloudy, but northwestern parts of Scotland, Ireland, and Northern Ireland will keep a few showery outbreaks.
Southern parts will see a few showers developing as skies begin to clear.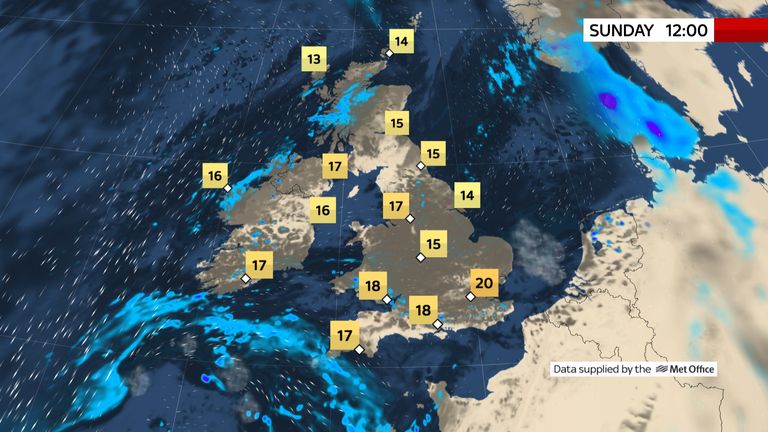 It will be fairly cool, especially near North Sea coasts.
Central parts will brighten during the late afternoon and the Channel counties will see showers largely dying away.
There will be little change elsewhere.
Southern Britain will be cloudy with further outbreaks of rain on Monday.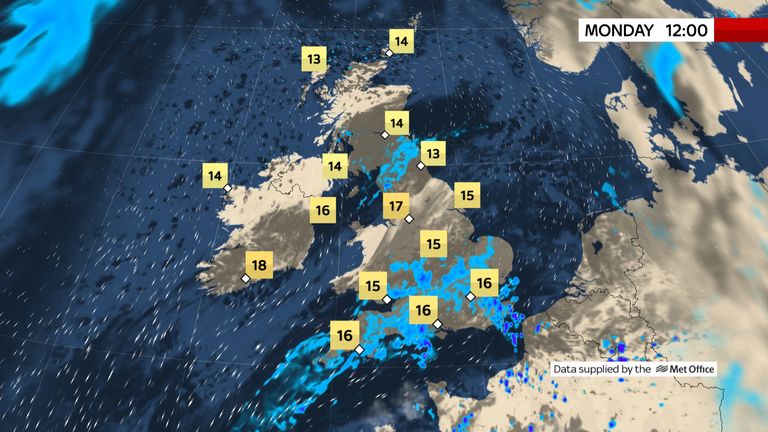 Northern Britain, Northern Ireland and Ireland meanwhile will be mostly dry with some good sunny spells, but the Scottish border counties will be cloudier with a little patchy rain.
It will be quite cool again.